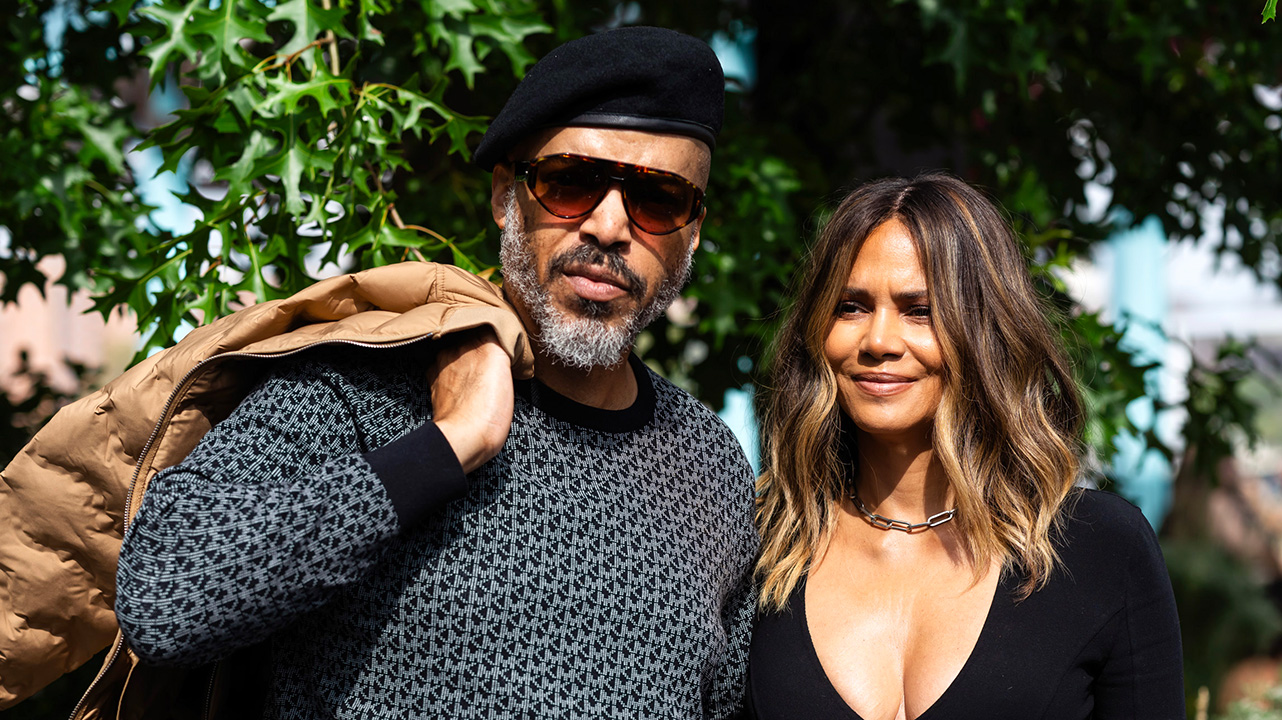 Halle Berry is in love. She and beau Van Hunt have been dating since 2020, and the Catwoman actress has been clear the musician is her "soulmate" in the past. While they haven't said 'I do' at this juncture, she did share a sweet post for her partner this week. She's in love with Hunt, but I'm more in love with her gorgeous see-through red dress. 
Taking to Instagram, the actress called Hunt her "everything," and the gushing didn't end there. He actually replied on a comment on Berry's post, writing, "idek what to say. ☺️ gonna find u and kiss u." She then accompanied the post with a picture of the two, Van in a signature hat and Berry in what may be swimwear and a red netted dress that's giving summer vibes even as the weather cools down. 
Halle Berry's been a bit of a fashion icon both on and offscreen for years, so it's probably not a surprise for you to learn that she was a bit ahead of the curve with the sheer trend. While Florence Pugh's "free the nipple" dress gets a lot of attention, Berry wore a take on the look even earlier. At the Kingsman: The Golden Circle premiere, Berry's sheer dress was the talk of the town, and just a few short years later she's back in this on-trend red number. 
While she's older than some of the other actresses who have popularized the sheer look – including her Hollywood counterpart Halle Bailey who went full Princess at the Oscars – at 56, Berry has been candid about "owning" her sexuality. She's clapped back at haters who don't like it when she goes outside in the buff, and she's said it all comes down to her current attitude, which boils down to, as she put it, "I have zero blanks to give anymore."
In addition to just generally loving the fashion look, it's nice to see Halle Berry out there living her best life. Prior to meeting Van Hunt, she was in a marriage with Olivier Martinez. While the couple split in 2015 and were divorced by 2016, they were still settling custody issues as of August of this year. So, it's nice to have seen Berry in recent months with Van Hunt on her arm – and of course rocking cool dresses with cape sleeves and more. Once a fashion icon, always a fashion icon.