Do you read our weekly Bestseller's List? The books that sell the best every week is an interesting thing to keep track of. It's sometimes surprising, but often not, if we're keeping it real. Many of the books on there tend to be ones that we've already heard of, or by the same few well-known authors. There's nothing wrong with that, of course. It's just kind of sad to think of all the books that don't get as much publicity, and therefore don't reach as many people as they could.
Many times I expect some newly released books I mention in my weekly round-up to make it to our bestseller post the next week, but they don't always (see again the lack of publicity). Though there have been a few that do — just last week, The Heaven & Earth Grocery Store by James McBride and The Covenant of Water by Abraham Verghese made a few bestseller lists.
Bestseller lists are curious things. They often reinforce the status quo and are looked at by some as testaments to a book's quality, even if that may not exactly be the case. Despite whatever murkiness bestseller lists entail, though, here's to hoping that the new releases below — with their budding 19th century lesbians, monstrous Parisian ballerinas, philosophical musings on happiness, and more — get the attention they deserve.
The author of the award-winning Miracle Creek is back with a mystery that asks some interesting questions. When the father and son of a biracial Korean and white family don't come home on time from a walk, the rest of the family doesn't immediately call the police. But when Mia's 20-year-old brother, Eugene, comes through the door bloody and without their father, they know that something's wrong. Eugene is a witness to what happened but is unable to speak. As time passes and the window for finding their father alive shrinks, we learn of the intricacies of the Parksons' lives, including the secrets that may be connected to the father's disappearance.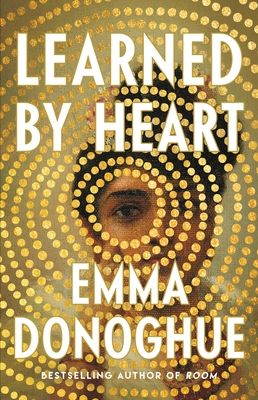 In 1805, Eliza, the daughter of an Indian woman and a white employee of the East India Company, is sent to a girls' school in York. There, Eliza strives to be an ideal student, lest she live up to the negative expectations that come with her brown skin. Then she meets the new girl, larger-than-life Lister, who doesn't care for the stuffy rules they're surrounded by. Eliza is drawn into Lister's orbit, and soon the two girls form a bond that starts off friendly enough, but becomes intimate and culminates in a stay at a mental asylum for Eliza. This is a look at the early life of Anne Lister, known as "the first modern lesbian," but told through an interesting perspective.
Memoirs and other writings by poets are some of my favorite books to read, and in How to Say Babylon, Sinclair lends her poet's voice to the story of her upbringing. In it, she recounts life as a child reared by a militant Rastafarian father, who projected his oppressive patriarchal views on the women and girls in his household. In efforts to avoid Western influences, her and her sisters' clothing is restricted, as is the scope of their education and who they can socialize with. But through her mother, Sinclair and her sisters learned through books and poetry, which helped her to develop her own, singular voice.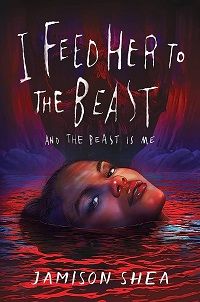 Laure Mesny is a Black dancer with the Parisian ballet who is through. She's through with the bullying, though with being scrutinized more than anyone else, and through with just not getting her flowers. So she, like anyone else would in this economy, makes a deal with a sentient, pulsating river of blood in the Catacombs under the city (listen, it's real out here). With a primordial power now at her disposal, she is destined to surpass her haters and get the credit she deserves. Except now she's changing and she realizes there may be other (worse) monsters around. I'm so excited for this one! It's got an interesting mix of body horror, mystery, and mythology.
This YA anthology is for the Halloween girlies. It looks at the holiday as a time of transformation and features stories by a cast of BIPOC queer writers. Though each of the stories has a similar setting, Halloween, they differ in focus. There's romance, mystery, and an exploration of the horror genre and how it treats queer characters. Contributing writers include Kalynn Bayron, Ryan Douglass, Sara Farizan, Maya Gittelman, Kosoko Jackson, Em Liu, Vanessa Montalban, Ayida Shonibar, Tara Sim, Trang Thanh Tran, and Rebecca Kim Wells.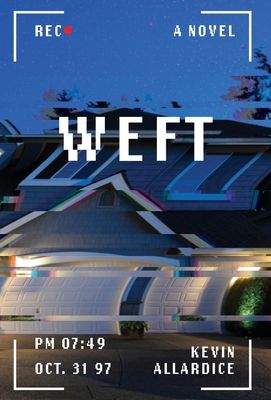 Weft by Kevin Allardice
In the late '90s, Bridget and her son have been drifting from motel room to motel room. To get money, Bridget cons unsuspecting kids and parents too naive to realize that the fame she promises for their children is unrealistic. But then Halloween weekend comes, and with it, a visit to a haunted house in a gated community. Soon Bridget's life begins to unfurl in increasingly surreal ways, and it becomes clears she may not be able to con her way back to safety.
Other Book Riot New Releases Resources:
All the Books, our weekly new book releases podcast, where Liberty and a cast of co-hosts talk about eight books out that week that we've read and loved.
The New Books Newsletter, where we send you an email of the books out this week that are getting buzz.
Finally, if you want the real inside scoop on new releases, you have to check out Book Riot's New Release Index! That's where I find 90% of new releases, and you can filter by trending books, Rioters' picks, and even LGBTQ new releases!
Also In This Story Stream