Are you the kind of person who browses through Zillow to dream about the perfect property — and judge rich people's weird decor choices? If so, you're definitely not alone.
Of course, the ultimate dream of book lovers is an elegant home library, with built-in bookshelves and a rolling ladder. That was the takeaway from Beauty and the Beast, right? That we all want to live in a castle with a library? Well, if you have a spare five million dollars on hand, you're in luck.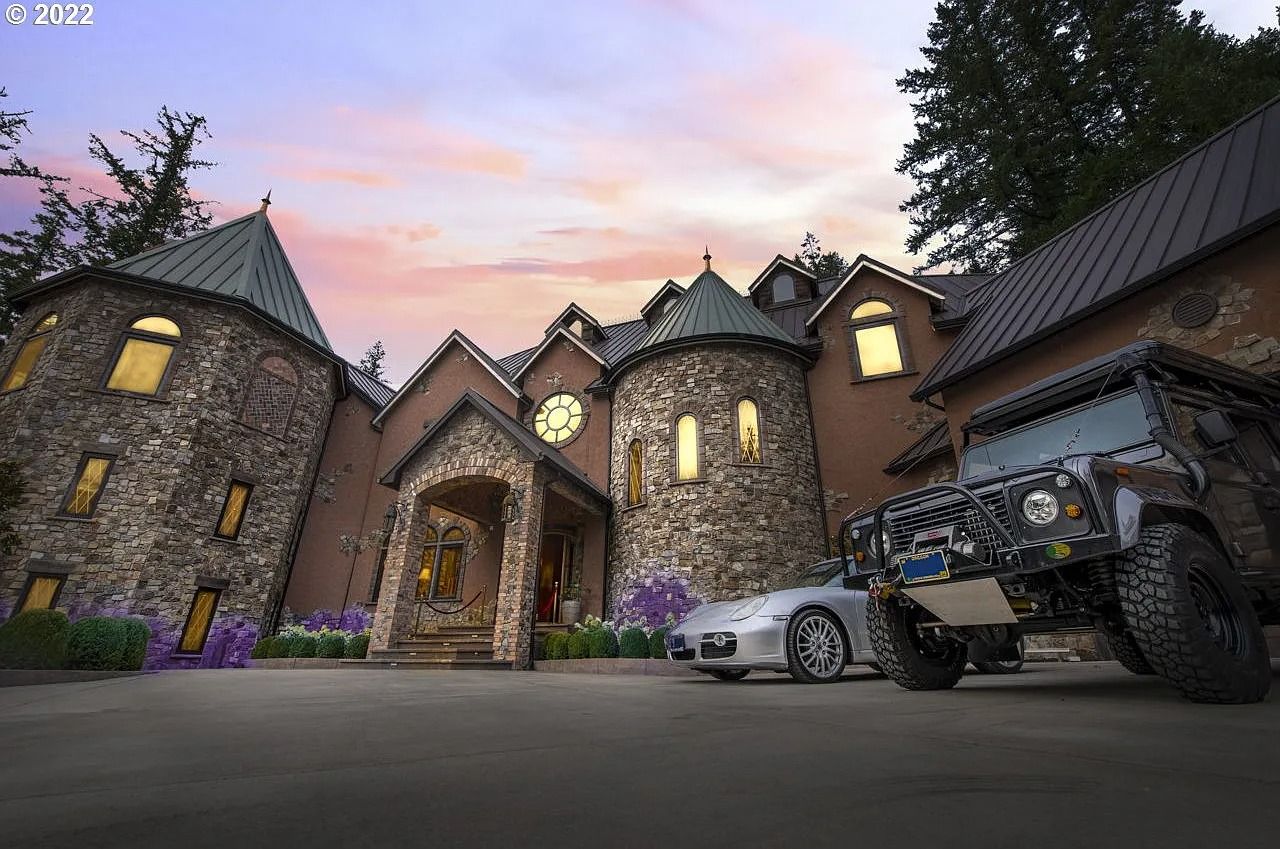 There currently a listing on Zillow for a $5,000,000 castle-style home in Portland, Oregon. It's 13,000 square feet, with six bedrooms and six bathrooms on a six acre property, including a vineyard. There's a home theater, a gym with a climbing wall, a spa complete with a sauna, and a wine cellar, to name just a few features.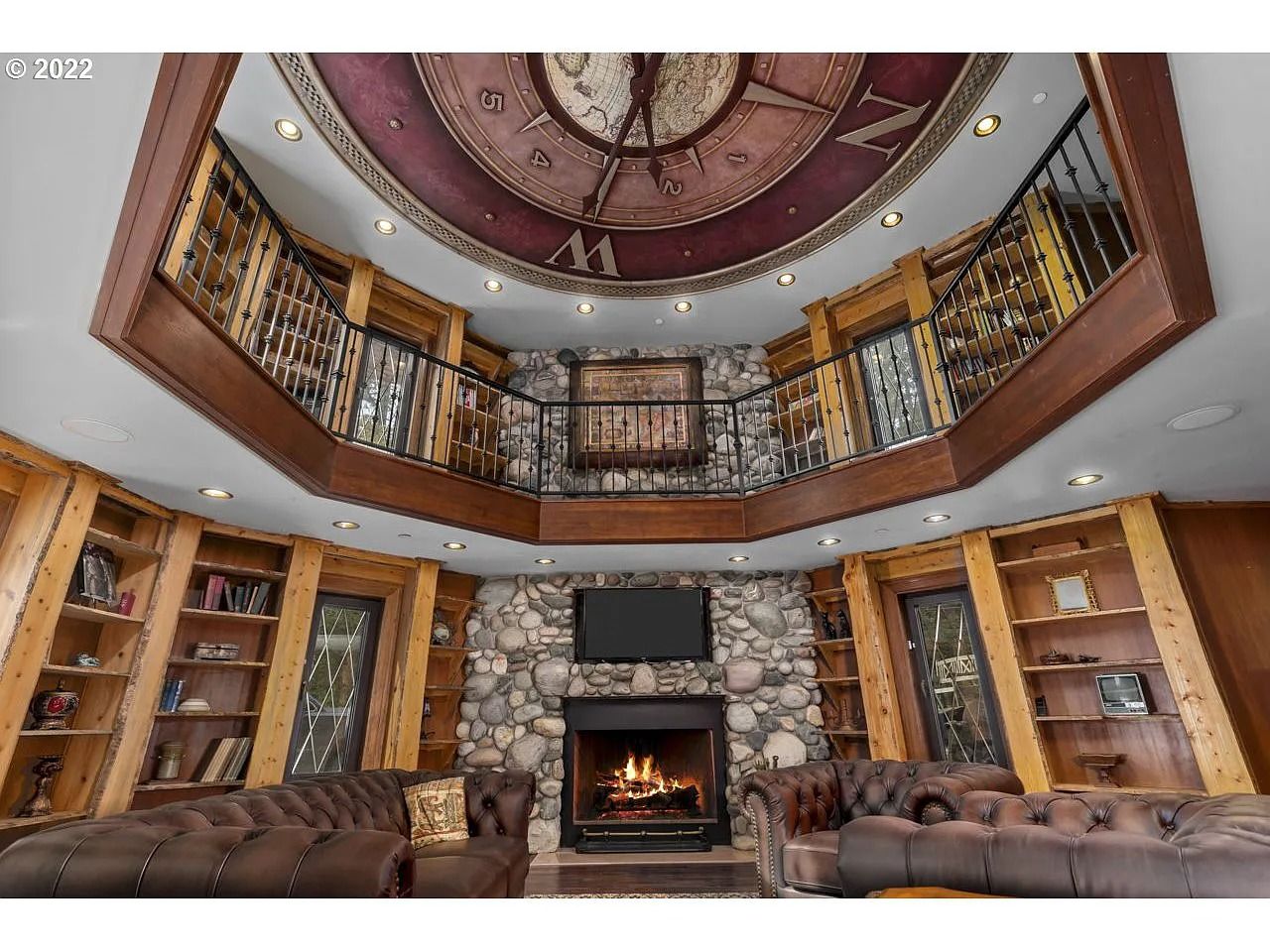 Look at that ceiling! Look at that gorgeous globe clock! According to a 2018 article about the castle, it's the "largest clock on the West Coast." This earlier listing has even better photos of it.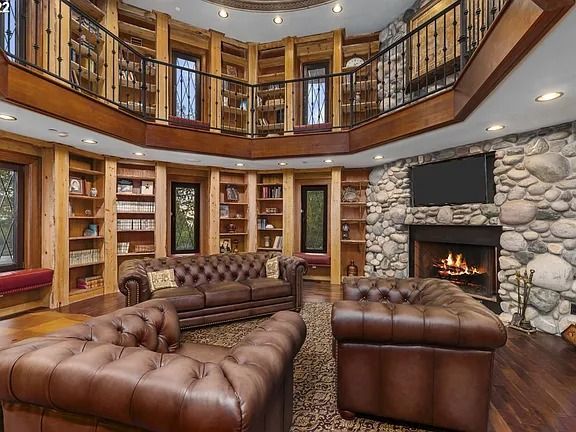 As you can see, these shelves are woefully understocked at the moment. But you could change that. And with its location, it would no trouble to keep popping over to Powell's Books to increase your collection accordingly. There are even benches in the windows to read in! That is, if you don't want to relax in front of the fire.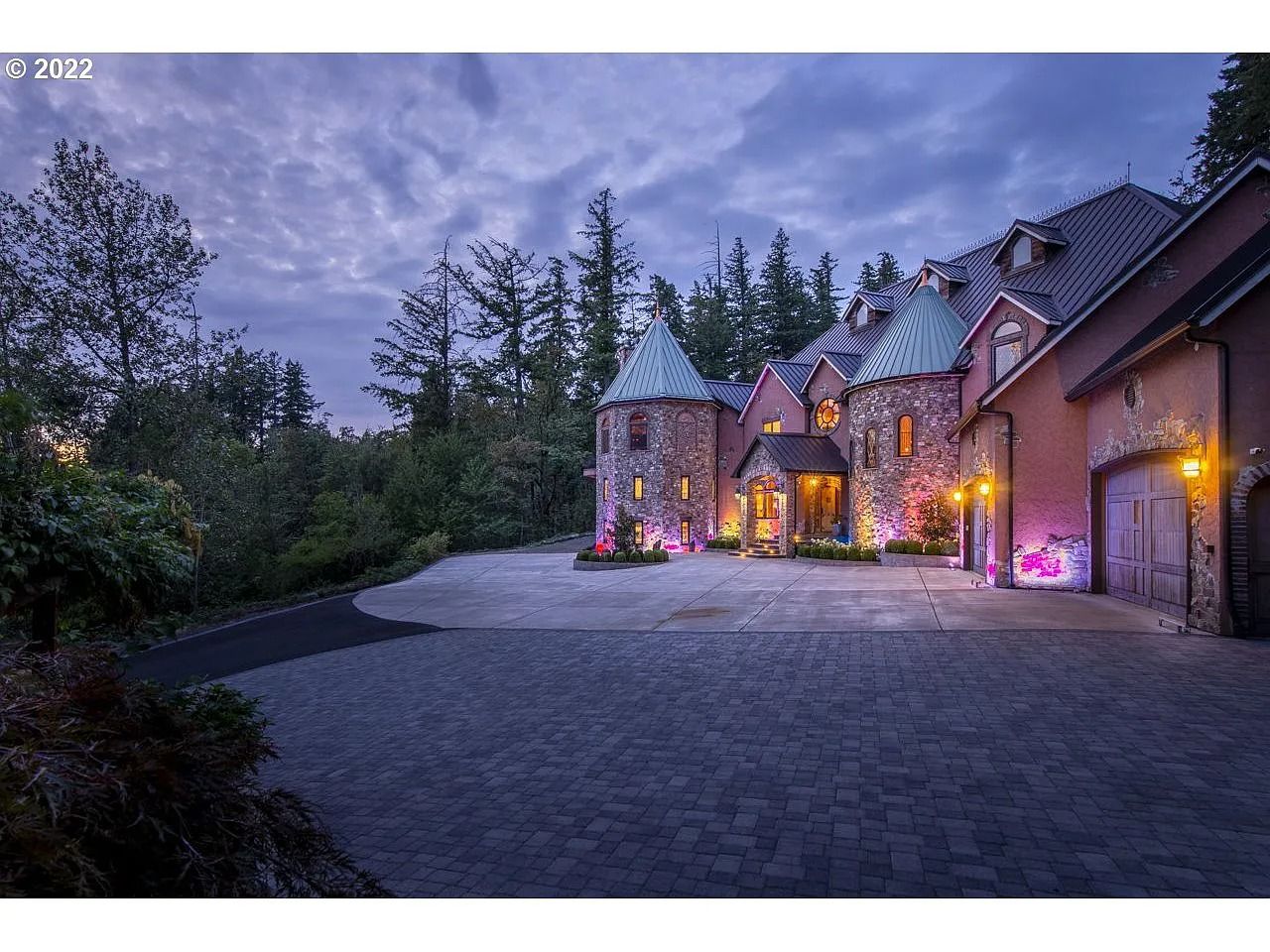 One minor note that could be a plus or minus, depending your philosophy: this location had a previous life as a "porn castle" in 2021.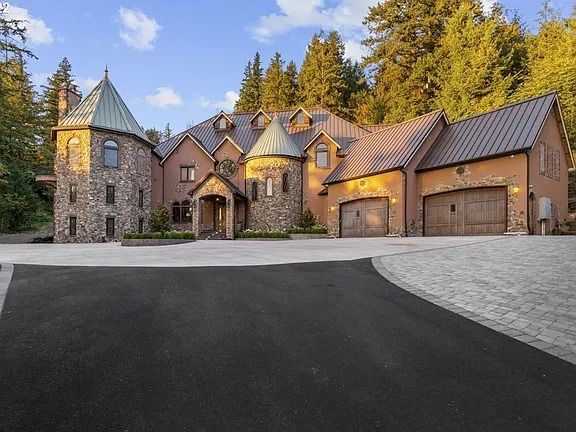 Check out the Zillow listing for tons more photos, including the deep bathtubs that would be lovely to read in and an interior garden space that would be a reader's best friend in the spring.
Find more news and stories of interest from the book world in Breaking in Books.
Also In This Story Stream