Atlanta is a unicorn. A predominantly Black city with among the highest percentage of tree canopy of any major U.S. metropolis, the Georgia capital earns its nickname: the City in a Forest. But some of that greenery is now being threatened after the Atlanta City Council approved a $90 million complex for police and fire officials to be built on 85 acres of Atlanta forest land. The proposed center would be outfitted with a shooting range and a mock city to use for training—a nightmare for activists and organizers who have long been advocating for environmental justice and the need to eradicate racist policing. A group of protesters known broadly as forest defenders have since been camping out in the woods, hoping to stop what they call "Cop City."
Like many parts of the country, Atlanta and the state at large are still reeling from devastating incidents of police violence over the last few years. In June 2020, an Atlanta police officer shot and killed Rayshard Brooks after he was found sleeping in his car at a Wendy's, and recently, a state trooper shot and killed one of the forest defenders, Manuel "Tortuguita" Terán, during a raid.
While protesters argue that Cop City will only lead to more violence, elected officials are pointing to the center as an investment in public safety. But the land designated for the new build already carries its own traumatic legacy. Originally home to the Muscogee Creek peoples, who called the woods Weelaunee, the land later became a plantation and a site of violence for enslaved Black people. It's now referred to as the Old Atlanta Prison Farm, where incarcerated people were forced to work before the facility was shut down in the '90s.
The proposed center is also less than 10 miles from the Atlanta University Center, a cluster of HBCU campuses, including Morehouse College. The Atlanta City Council voted in favor of the project despite overwhelming community opposition and previous agreements, as recently as 2017, to preserve the forest. In February, Morehouse faculty members signed an open letter denouncing the project that read: "Let us not delude ourselves: Cop City, if built, will result in more death and destruction at the hands of the police."
For those fighting on the front lines, the message is simple: The millions of taxpayer dollars and private investments being thrown at this facility should be used to secure the safety and future of Atlanta's land and its people. Here, two forest defenders, who go by the names Whirly Bird and F12, discuss what brought them to the woods, the loss of their comrade, and how others can support their efforts. They both asked to remain anonymous due to continued police surveillance at the camp and the threat of arrest; the interviews were conducted via Signal, the encrypted messaging app.
Defending the Atlanta forest and resisting the expansion of the police industrial complex is a labor of love. What drew you to this work?
Whirly Bird: Many of us are from Atlanta or have lived here long enough that it is our home. Look at the South River Watershed Alliance, which has been working on ecological restoration along the South River for years. Their work brings to the forefront not only how Atlanta's outdated—and frankly disgusting—combined sewer overflow system pollutes this watershed, but also how the ramifications disproportionately harm low-income Black folks in the area of South Atlanta. There's no doubt that environmental racism is a major reason for why this particular forest site was selected for Cop City.
F12: The world our rulers have built is already a hellscape. Most of us have been told to keep our heads down and accept that any harm done to ourselves or those we care about in our communities is natural, and we should simply accept it. But many of us believe—and know—that the world doesn't have to be like this. A better world is possible. A big part of any encampment like this is demonstrating a different kind of society, one where we can take care of each other and live in better harmony with the world around us.
Officials have been quick to position the defenders as "outside agitators." How do you resist this false dichotomy and lift up your connections to Atlanta-based abolitionist and environmental organizing?
Whirly Bird: Stopping Cop City is a fight for all who care about abolition no matter where they live. Anyone who argues that "outside agitators" are to blame for causing a ruckus are using an old and tired trick from the handbook of propaganda to distract us from this deeper truth. Do not listen to them, point blank. Also, over 40 percent of the anticipated cop trainees would come from out-of-state, according to a recent report by the Atlanta Community Press Collective. Who are the real outside agitators here?
F12: Not everyone is in a position to drop out of their lives and go live in a forest without a job or a home to go back to. Most of the people living in the woods are travelers—homeless and unemployed. But even though we may come from many places, it is a gross mistake to call us "outsiders." This movement was started long before us by community organizations and concerned individuals. Those who live locally in Atlanta and have a connection to the land but can't drop out of their lives to live in the woods make the space available for us and invite us to come and help. Our encampments survive primarily through the support of local people in Atlanta who donate food, water, equipment, and time to help us make our infrastructure and promote and participate in our events. Ultimately the occupation is only one tactic. Our presence is meant to slow things down, maybe add extra financial risk for the company executives to consider while trying to do the work, and most importantly to buy time for local organizations to stop the project through other tactics.
We know environmental justice and abolitionist organizers are inherent threats to capitalism and therefore to the most wealthy and powerful Americans. Throughout this protest, forest defenders have been killed by police and charged with domestic terrorism. What sort of precedent does this set?
Whirly Bird: Land defenders have been murdered and criminalized for ages. I'm reminded of Berta Cáceres, who co-founded the Council of Popular and Indigenous Organizations of Honduras in 1993. They launched many campaigns to protect their forests and rivers, including the halting of a major dam construction project, which in turn brought her international recognition and accolades. For this, she was assassinated in her home in 2016. For a broader context, [the watchdog group] Global Witness released a report in 2022 showing how on average an environmental activist was killed every two days over the last decade—and that's only the reported ones.
The murder of Tort and the egregious charges like domestic terrorism show that the rich who control the police like a private militia are becoming more and more comfortable being brutal in their attempts to squash environmental activism.
F12: We've already seen a green scare. I worry that these escalations in violence from the state are just the beginning and that the next wave of repression, a second green scare, will see even more extreme state tactics used. I hope we can succeed. I hope my friend's murder and these baseless arrests will be seen for what they are. But I fear what will actually happen is an era of bloody eco-McCarthyism.
What do you most want people to remember about Manuel "Tortuguita" Terán?
Whirly Bird: Tort really embodied the best of us. They were focused, determined, persistent, critical of power in any form and definitely not shy to talk about it—yet also a constant source of warmth, welcoming, understanding, generosity, enthusiasm with just a downright genuine love and respect for life. They expressed what their needs were so others could help and did so without shame to model how they approached mutual aid. They knew how to take breaks and rest when they needed to and found inspiration in everything.
F12: My friend was a warm and caring person. I remember their smile, their jubilant energy, and their commitment to care in the community. I don't know for sure what happened that day, but ultimately it doesn't matter. They were undocumented and didn't want to get arrested. And the cops should never have put them in a position to choose between their life or their freedom.
How can others support this movement, even if they don't live in Atlanta?
Whirly Bird: Know that we have the numbers, and we already are winning. But to continue this fight, we need more pressure. Go to stopcopcitysolidarity.org to see a map of the investors, contractors, and politicians who are behind this project. There you can select digital or solidarity action plans to guide you—and maybe your friends—into taking the fight into your own hands. If money is what you can give, then consider following Black Cat Mutual Aid, co-founded by Tort, on Instagram, or donate to the Atlanta Solidarity Fund to help fund the forest defenders' legal needs.
F12: There is so much that can still be done. Organize with your friends and your communities. These wealthy corporations only understand the language of money. Make them feel the full cost of this project, or we will all suffer from their success. Companies that fund this project have offices all over the country. Bank of America is a great example.
If you aren't in a position to take direct action, raise awareness and money for the Atlanta Solidarity Fund. If you live nearby and feel comfortable doing so, come to the forest, take up space. Come to the potlucks on Wednesdays. Make friends with the people who care about these woods.
It's impossible to say if we will win, but one thing is certain: If we stand by and do nothing, then we will surely lose. Work together. Take care of each other. Share in collective struggle. For Tortugita, for the Weelaunee forest, for the community of Atlanta, and for all our futures.
This interview has been edited and condensed for clarity.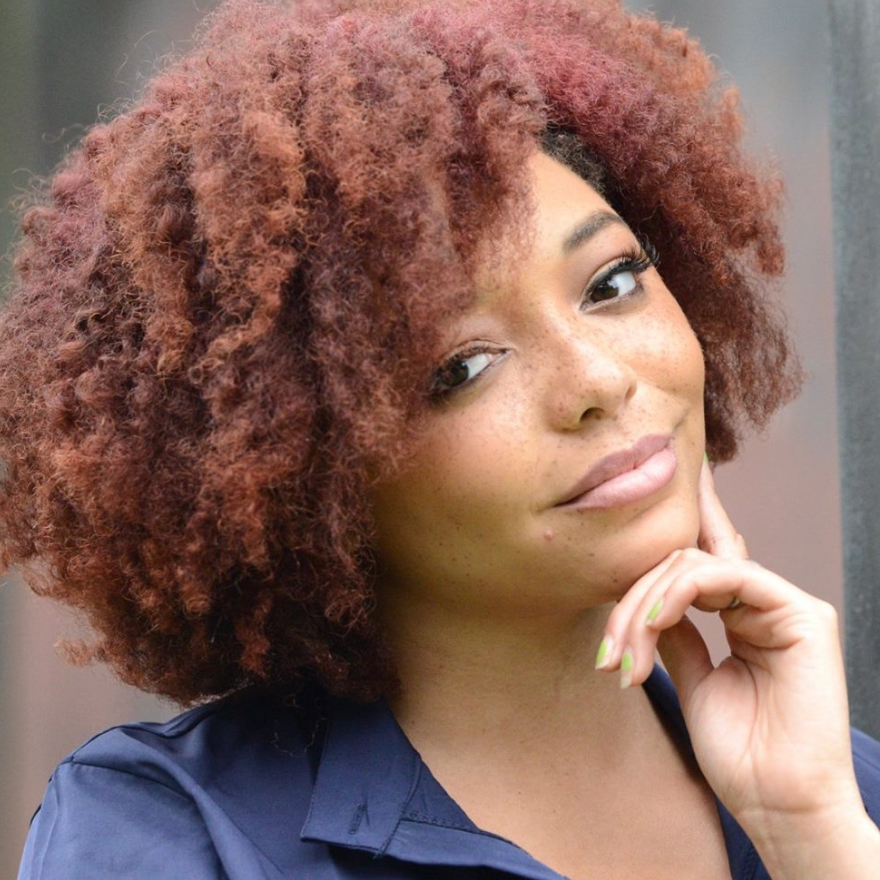 Brea Baker is racial and gender justice activist working locally and nationally towards the liberation of all oppressed people with an emphasis on Black people and women. When not organizing, you can find her traveling the world, listening to Beyonce, or manifesting the life her ancestors deserved.